Pool Table Services in Visalia, CA
If you own a pool table, it is important that it is in excellent condition at all times. If you own in Visalia, CA, or any other nearby town, you can contact our company that is experienced in pool table services and specializes in keeping pool tables in their best condition.
Our company provides a wide range of pool table services, including table moving, table repair, table refelting, and restoration.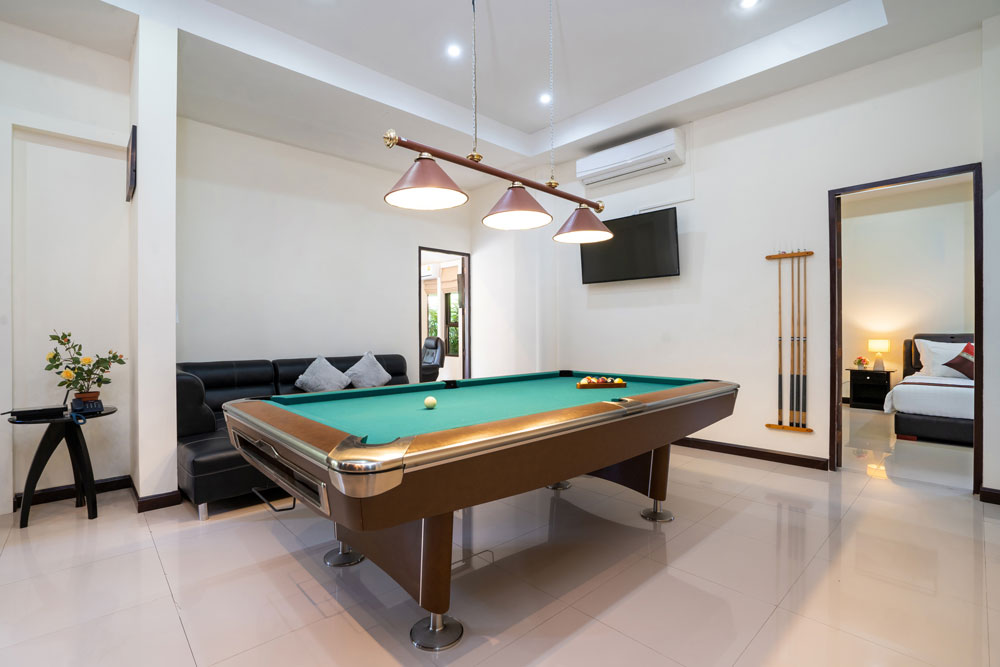 Pool Table Movers
Moving a pool table is not as easy as it seems. First, pool tables are very delicate. And second, they are heavy – a pool table weighs between 500-900 pounds. Therefore, you need a team of professionals who will carefully move your table from one location to another. Our professional movers are efficient and skilled when it comes to transporting pool tables. With our company by your side, you will have a smooth pool table relocation no matter the size of it.
Table Refelting
Pool table refelting, that is also known as table recovering, is the process of removing and replacing the colored cloth (felt) that covers the top of a pool table. If you are considering your pool table refelting, it is best to hire professionals who have experience in doing this.
How long the felt on your table will last depends on how you take care of the felt and how often you play pool. If you do not play every day, the felt can last quite a long time. Here is a list of signs that the felt on your pool table needs to be changed:
It has become damaged
It is showing the signs of beings loose
It looks like it needs to be changed
It feels bristly
It brunches when you press into it with the help of your hands
If you noticed any of these signs, it definitely indicates that the felt needs to be replaced.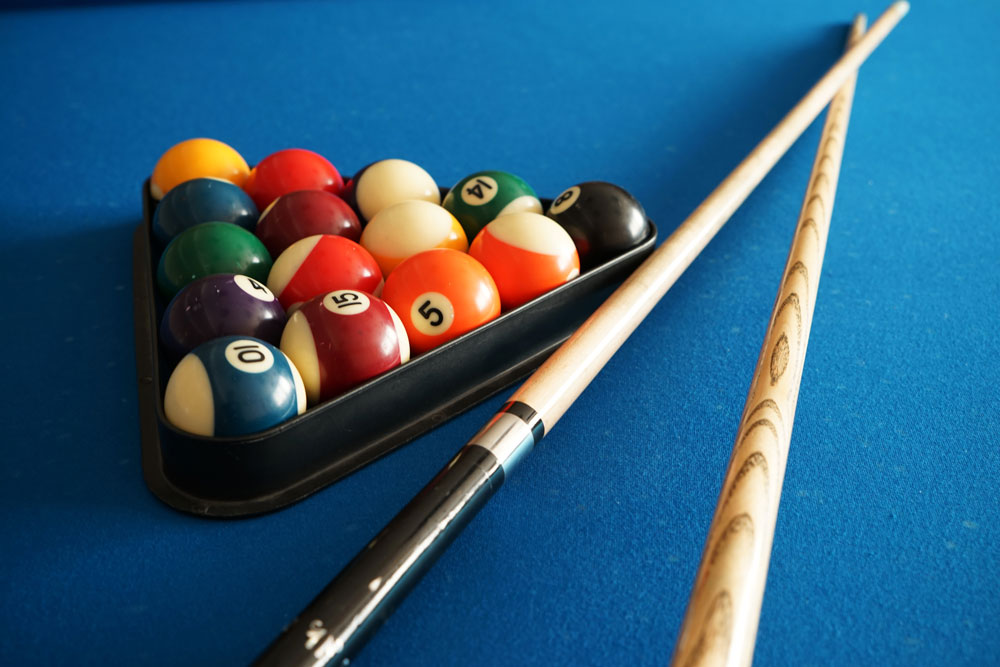 There is a great variety of pool table felt to choose from, and here is a list of the ones our company provides.
Standard pool table felt made of wool. Stain-resistant material woolen felt is very common and is usually found on new pool tables, even though it is slower than others. It is one of the most affordable and economical options. Its "fuzzy" texture makes it a little different from other types of felt.
Simonis pool table felt colors. Simonis is one of the most well-known names in the pool table industry. It is widely used by both professional and amateur players. This pool table felt undergoes a very special process of manufacturing, which makes it different from others. Simonis allows us to achieve the most accurate and smoothest playing surface.
Standard worsted cloth non-brand colors. It provides higher accuracy, better durability, and a faster game. The available colors are limited, so you should contact us.
If you are not sure what color to choose for the pool table, here is a brief guide that should help you:
Do not choose black or very dark colors. You may think that black or dark colors will look cool on your pool table, but the truth is that it is better to avoid these colors. First, because they create very dark shadows. Second, the pockets disappear in dark shadows, so it is hard to make a shot. Therefore, if you want to have a pool table that will look cool, then black is a great color. However, if you are planning to use your table for playing, it is better to avoid black and other dark colors.
Consider decor of the room, as well as the style of the table. For example, an ornate wooden table will look great with maroon cloth, while a muted grey felt is better for dark polished pool tables.
Avoid bright felts. If the felt is too bright, it may bother your eyes. It can even give people headaches, so it is better not to choose bright colors.
Choose the color you like. The most common colors are red, blue, and green, but you can be more creative and choose the color you like.
Restoration
With the help of our pool table restoration services, you can bring your table back to life. The process of restoration involves certain steps, including the following:
Removing glue and staples
Treating slate surface defects
Removing and replacing old and damaged felt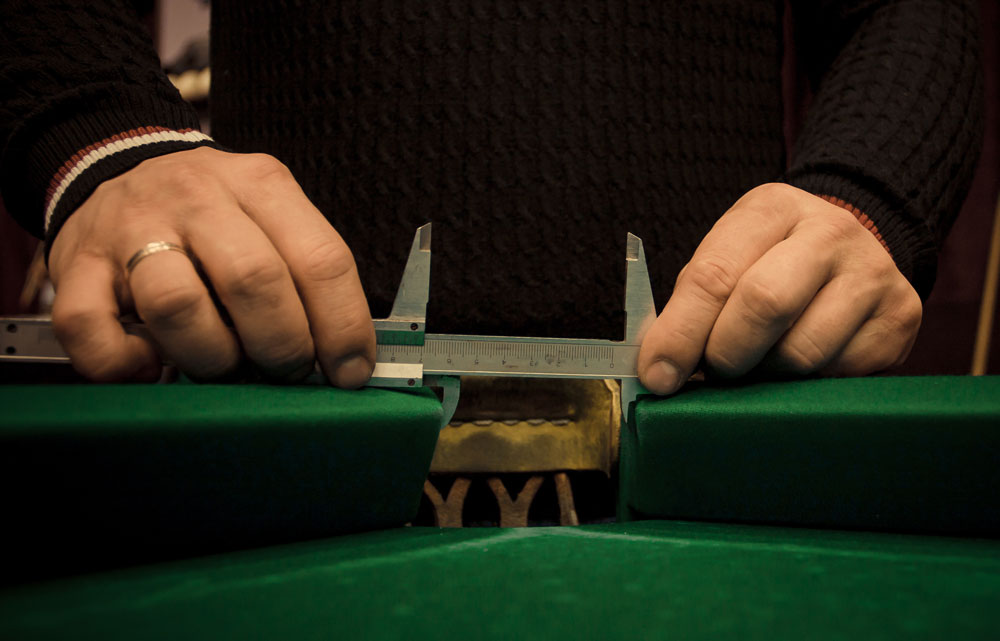 Do you need the help of a professional moving company, or need a damaged table repaired?
If you need help with moving, pool table leveling, restoration or repair, felt replacement or resales, our company serving clients in Visalia, CA and other surrounding areas is ready to help. Our specialists treat your table as their own and provide the highest level of attention to detail.
The moving, repair, restoration, and refelting processes are complex in nature and should be performed by experienced professionals only. All the pool table services provided by our company are covered by a written coverage.
For more information about the services we offer here at Valley Billiard Services, do not hesitate to contact us as soon as possible – we are always here for you.